Six days in New York City is far too little when one has to
- show ones friend around town
- take advantage of the cheap US Dollar
- spend time with various friends and loved ones from four states
- spend HOURS oozing through my slice of Heaven, a.k.a. B&H Photo Video =D
- Wine and dine like the best of them!
I only truly had my camera out one day. My fingers nearly stuck to the shutter, that is how cold it was. I may be born and bred in Denmark but there are NO viking genes in me whatsoever.
This was shot super early while en route to see my acupuncturer in Chinatown.
and just because I had way too much time playing around with PhotoShop tonight: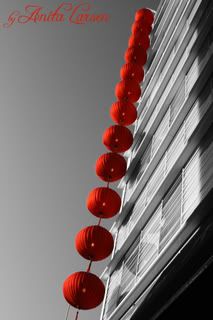 Later that day I took my friend Maja to greet Lady Liberty from the Staten Island Ferry. Would have LOVED to go on a proper tour including Ellis Island, but our schedule was tight as we were meeting friends for dinner at Buddakan. HIGHLY recommended by the way.
These are my favorite images:
(did you notice the plane in the background?)
Please leave a comment :)
Have a GREAT weekend!
XOXO